Bitcoin has insta-dropped by some €2,000 ($2,400) within one minute on the BTC/EUR pair on one of the biggest crypto exchanges, Bitstamp.
The crash (pictured) occurred at 10:44 UTC, dropping from €15,200 to €13,100 on what appears to be volumes of 757 BTC, worth $13.5 million.
The next candle instantly returns back to the previous price, with 86 bitcoins ($1.5 million) exchanging hands at 10:45 UTC at the price of €15,200.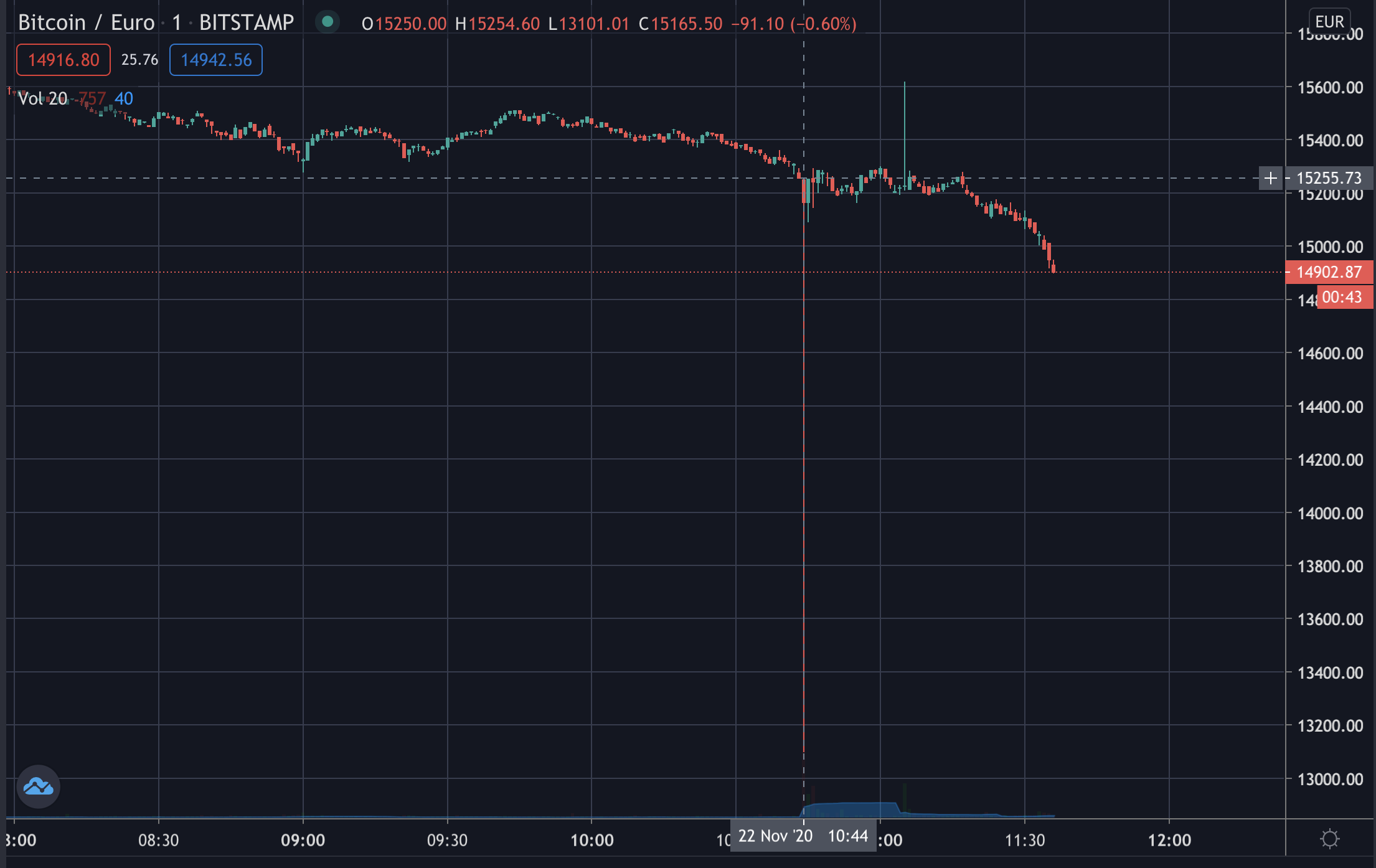 We've asked Bitstamp for clarification of what occurred and will update when a response is received.
As we can't zoom in further than one minute candles, we can't quite see very well what occurred here, with it potentially a fat finger considering the 10x-ed volumes in that one minute candle.
It could also be a glitch, but as volumes rose significantly it looks more like someone market sold a bit too much.
Bitstamp's euro pair is quite liquid however, processing some $55 million a day, but there's perhaps not enough bots on the exchange which could have picked up this order and there's maybe not enough controls to guard against accidental big slippage.
Hence 700 bitcoin was enough to move the price considerably, but only for a few seconds, with this flashcrash occurring after bitcoin has seen a significant bull run.
It rose yesterday to $18,900, but that appears to be resistance with it to be seen whether bitcoin can take it to head to all time high.