The cold as winter market suddenly turns hot: major coins getting a significant bump in prices. Specifically, the main Bitcoin forks are hitting the price roofs with Bitcoin Cash, Bitcoin SV and a hefty of other coins gaining a larger price per coin in no time. The SV rise from $150 per coin to $400 per coin may be also connected with Craig Wright's promise to obtain the private keys from Satoshi's 1 million coins. And… publications like this one.
Bitcoin Cash has also received a bump-up going from the $260 levels right to $330 levels. It makes the competition with BSV even more intriguing since both forks are aiming at speedy transaction confirmations and large blocks.
The BSV blockchain seems to be very busy facilitating a ton of transactions, while Bitcoin still keeps its mempool fat and 'small blocks cult' stronger. Bitcoin Cash also has a small transaction count compared to BSV.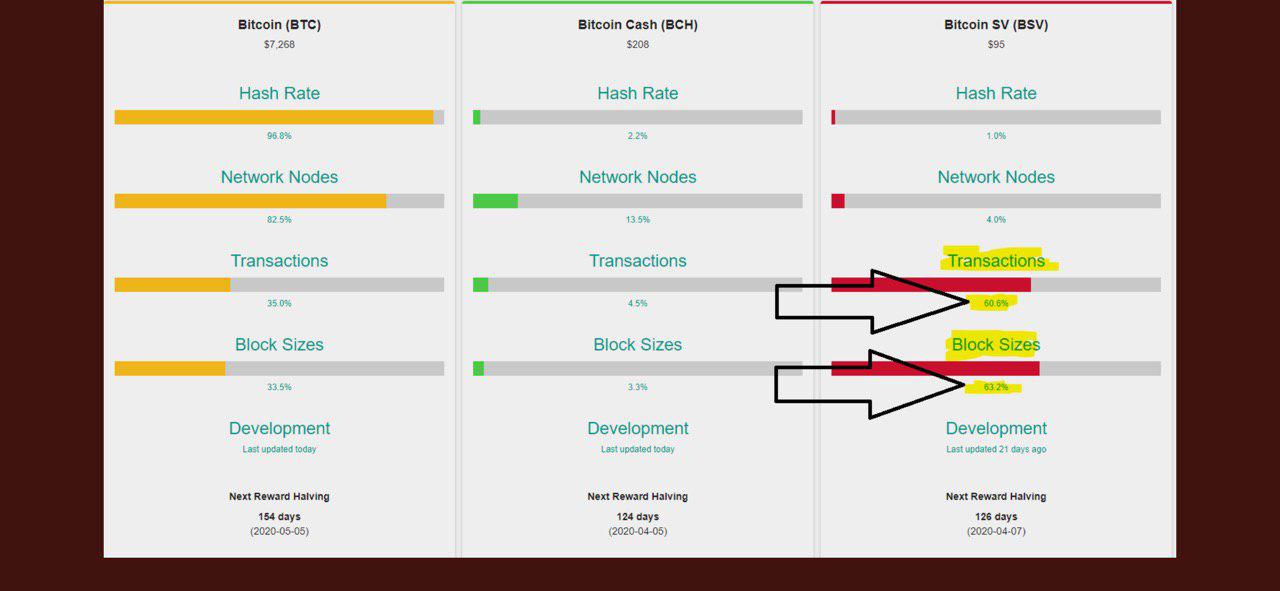 Despite some traders with panties full of happiness predicting Bitcoin price to move up to 10K level, let's not forget one thing. Any major bump means that there is a major dump right behind the next corner. Walking on the crypto streets during such periods is always a dangerous activity. Only professionals can make longtime bets here and win.
Interestingly, Price Moves with Large Transactions Sent to/from Bitfinex
It is somewhat not-a-secret-anymore that during the first quarter of 2019, a hefty of shady players used a portion of 100 million USDT batches to pump BTC from 3500 levels to 8500 levels. A substantial part of the pump's beginning has happened during Binance's strangely long maintenance period.
The Telegram's WhaleBotAlerts was showing significant amounts of Bitcoin and Tether moving here and there during the continuous summer price rally. It ended with Bitcoin's mempool bloat, and the price moving to 14K levels and back. Only the naive traders could think such a rally can last forever with Bitcoin's block being limited despite BCH and BSV's successful big block use cases.
The batches of 100 million USDT were moving out during the year. Sometimes the sums were different but the picture seems odd and tends to repeat. During Q1 2019, they used to issue USDT to pump the crypto market. Binance, Bitfinex and other exchanges 'clients' received the batches and pumped the price even before they had to send out the dollar cash to Tether accountants. This has resulted in additional profits for many of the good and evil people of this sphere.
Now, the picture seems to be slightly different. But large portions of crypto are still used to manipulate the markets. A couple of hours ago someone sent 1000 BTC to Binance, with over 125,000 Bitcoins moved onto the 'change address'. Look at it: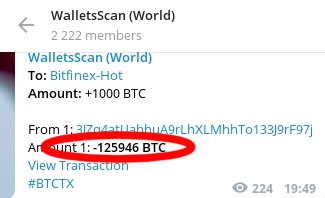 The whale woke up? Are there direct proofs that the whale bot alerts and the price pumps are connected? Nope. But many of the underground Bitcoin-related channels without major backing dare to discuss the relationship. If you want a bigger picture, just look into the bot by yourself. Compare the price graphs with the hottest moments of whale TX activity in 2019. Tether or other firm issuing/moving a ton of coins/stablecoins? And using major exchanges? You know what this means – fluctuations, risky chance, and fall.

Author:
Jeff Fawkes
Jeff Fawkes is a seasoned investment professional and a crypto analyst covering the blockchain space. He has a dual degree in Business Administration and Creative Writing and is passionate when it comes to how technology impacts our society.