(Image Source: unsplash.com)
If the bulls manage to once again pass the mark of $8,200, then soon the price of Bitcoin will be higher than the psychological level of $10,000. This opinion was expressed by CoinDesk Markets analyst Omkar Godbow.
Since the beginning of the year, the price of BTC has been showing good dynamics and, in general, the path of least resistance has been paved up, the expert is sure.
Weekly chart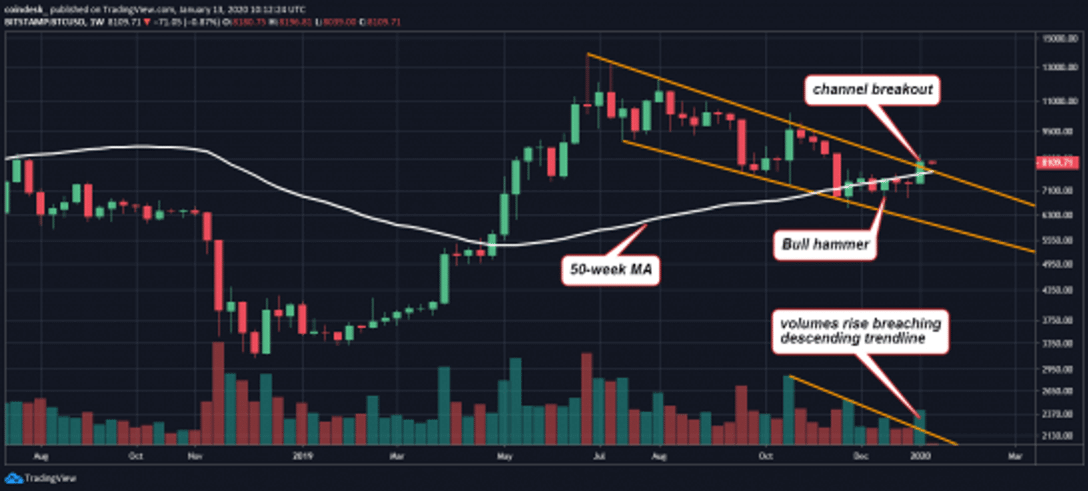 (Source: BTC/USD TradingView Bitstamp Exchange Chart)
Last week's candle closed above the upper border of the downward channel. The breakdown of resistance marked the completion of the correction from the July maximum at around $13,800. It could also mean the continuation of the bullish phase of the market, which began in April 2019 from the level of $4,100.

Confidence in further growth is added by the "Hammer" candlestick, formed in the second half of December, as well as the price increase above the 50-week moving average. It is important that the bullish signals were confirmed by the growth in trading volumes, which reached the values ​​of November.
If the upward momentum continues, then the chances of reaching a maximum of October at $10,350 will increase. However, market sentiment will deteriorate dramatically if the price suddenly drops below $7342, which is unlikely at the current state of things.
Daily chart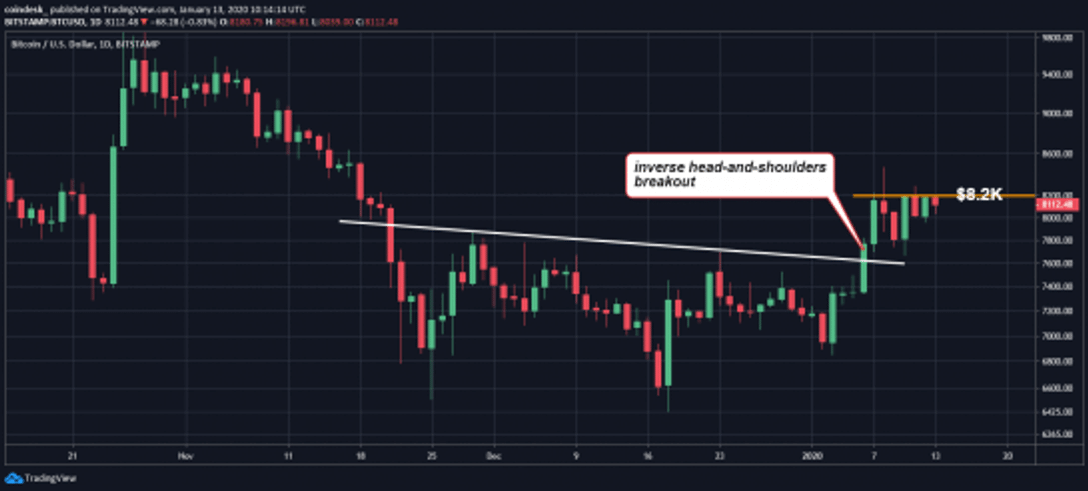 (Source: BTC/USD TradingView Bitstamp Exchange Chart)
On the lower timeframe, it is clear that in order to activate the movement, a convincing breakdown of the level of $8,200 is needed, which remained unapproachable for several days. After passing this line, the bulls have to overcome the recently reached mark of $8460.
If the assault at the level of $8,200 fails, the price will roll back to the mark of $7,667, which corresponds to the minimum of January 11th.